Hexenkalender APP App calendrier sorcière
App Calendario delle streghe Witch calendar app
Hexen Wicca Großhandel App Direkt Link:
Hexen Wicca Großhandel App Bildercode Link:
Hexenkalender Hexenvideos App Link:
Hexen Informationen App Link:
Beschreibung
HEXEN KALENDER VON SIEHE LINK
http://www.jahreskreisfeste.de/jahreskreisfeste.html
Für mehr Infos auf das Datum tippen.Link:
Anleitung.
Um eine Android-App per APK zu installieren,
benötigt man zunächst die dazugehörige APK-Datei.
Will man eine App ohne Google Play auf das Smartphone bringen,
gibt es sogar drei verschiedene Varianten:
Die Installation per USB, über E-Mail
oder unmittelbar per Download auf das Smartphone.
Um Apps aus APKs manuell zu installieren, muss zunächst in den Einstellungen
des Android-Geräts die Installation von Apps aus
"unbekannten Quellen" oder "unsicherer Herkunft" aktiviert werden.
Je nach Gerätehersteller und Android-Versionen
findet sich diese Option in den Einstellungen unter
"Sicherheit und Bildschirmsperre", "Gerätesicherheit"
oder schlicht "Sicherheit".
APK-Dateien per E-Mail oder Dropbox übertragen oder
direkt herunterladen
Oder-
Anleitung USB
Nun wird das Android-Gerät per USB mit dem Computer verbunden,
welches unter Windows als Laufwerk angezeigt wird.
Im Dateiexplorer auf dem Rechner sucht man sich nun
einen Ordner auf dem Gerät aus, in den die auf der Festplatte
liegende APK-Datei per Drag & Drop hineingezogen wird.
Auf dem Smartphone wird die verschobene App im APK-Format
über eine Dateimanager-App aufgerufen und installiert.
Nach einer kurzen Einrichtungszeit ist die Installation abgeschlossen
und die manuell installierte App kann auf dem Android-Gerät verwendet werden.
Mehr Infos Link:Mehr siehe Hexenrituale APP Link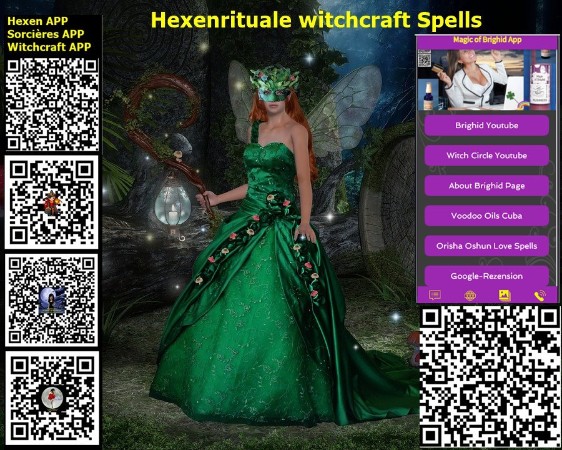 Quellen Link:
Hexen Kalender fuers Handy und Tablet
Hexenkalender, Witches Calendar, Calendrier des sorcières.
Hexenzauber La Sorcellerie..
.
….
Witchcraft calendar..
.
….
Wheel of the Year Candle Solstice..
.
…
MAGIC OF BRIGHID SPELLS..
.
…
Kraftplatz…
…
About Witches..
.
…
Witches..
.
…
Witches Today..
.
…
Witches.movies..
.
…
Witches Game..
.
…
Witches Sabbath..
.
..
HALLOWEEN Info..
.
…
Witch spell magic..
.
…
Witch Secret Wheel of the Year..
.
…
WITCH RITUAL WICCA..
.
..
Pagan Info..
.
…
Pagan Witch YouTube..
.
…
Witches Spinner Game..
. .
.
…
Wicca.wholesale..
.
…
Pagan Wholesale..
.
…
Witch Wholesale..
Mitnehmen auf deinem Handy und Tablet
Wheel of the Year
Take you on your mobile and tablets
Roue de l'Année
Prenez-vous sur votre mobile et des tablettes
Ruota dell'Anno
Porterà sul tuo telefonino e tablet
)O(
Hexenkalender, Witch Calendar, Sorcière Calendrier, Strega Calendario, Noita Kalenteri, Häxa Kalender
Diese Hexenkalender-Informationen sind innnerhalb von 10 Jahren
zusammengetragen worden.
Quellen:
Der Goldene Zweig, Grand Grimoire, ein französisches Zauberbuch von 1522
Douze Anneaux, Galdrabok, Le Génie et Le Trésor du Vieillard des Pyramides,
Merseburger Zaubersprüche, Fluchtafeln,
Das Schwurbuch des Honorius,
onjurationes adversus principem Tenebrarum,
Fausts Höllenzwänge, Entdeckung der Hexerei,
Grimoire du Pape Honorius, Lemegeton Clavicula Salomonis,
Das Grimoire Armadel.
Deutsch.
Bei Doppelklick auf das Datum
öffnet sich ein Untermenü in deutsch, englisch, französisch und italienisch.
Hilft das nicht weiter, den Link kopieren, und zuhause mit dem PC ansehen.
Mit PC klicke auf Einzelheiten.
English.
Double-clicking on the date
opens a sub-menu in English, German, French and Italian.
Helps not, copy the link, and home view that with the PC.
With PC click Details.
France.
Double-cliquer sur la date
ouvre un sous-menu en anglais, allemand, français et italien.
Aide à pas, copiez le lien, et vue sur la maison qui avec le PC.
Avec PC cliquez sur Détails.
Italia.
Facendo doppio clic sulla data
apre un sotto-menu in inglese, tedesco, francese e italiano.
Non aiuta, copiare il link, e vista casa che con il PC.
Con PC fare clic su Dettagli.
Link: https://sites.google.com/site/hexenkalender
WITCH CALENDAR, HEXENKALENDER
…

…
Quellen Link:
Deutsch:
Anleitung für den alternativen Hexenkalender.
Bei Handys bitte Listenansicht auswählen.
English:
Instructions Alternative witches calendar.
Mobile phones Please select List view.
France:
Instructions sorcières Alternative calendrier.
téléphones mobiles S'il vous plaît sélectionner Liste.
Italia:
Istruzioni per l'alternativa di calendario streghe.
I telefoni cellulari Si prega di selezionare Visualizza lista.
Alternativ Witch Calendar
Link: Witch Calendar
Vanessa Paradis | Verhexte Hexen (1997) [Komödie] | Film (deutsch)
Vanessa Paradis | Verhexte Hexen (1997) [Komödie] | Film (deutsch)
Yule Solstice Julfest Video-Link im Bild
[video v=5GQEajw7RIo] yule solstice
Imbolc Video-Link im Bild
[video v=NKdFcf0YPIQ] imbolc
Ostara Video-Link im Bild
[video v=ijxbpaVhgKM] ostara
Beltane Walpurgisnacht Video-Link im Bild
[video v=ao4HsiBtgd8] beltane, walpurgisnacht
Litha Solstice Video-Link im Bild
[video v=KOAFbBggOBY] litha, sommer sonnenwende
Lughnasad Lammas Video-Link im Bild
[video v=ADBRu4JHpj4] Lughnasad Lammas
Mabon Video-Link im Bild
[video v=jwzx0usMkDw] mabon
Samhain Halloween Video-Link im Bild
[video v=yxL51h9zIxs] samhaion, halloween
Hexenaltar Video-Link im Bild
[video v=NWLVjp8UuBQ] hexenaltar, wicca altar
[trafficblaster tracking_id="1799-24697093562415″ theme="green" message="Willkommen Hexenschwestern bei Brighid lass dich verführen in eine Zauberwelt der alten Mythen und Märchen… Welcome Witches Sisters at Brighid let yourself be seduced into a magic world of ancient myths and fairy tales. Once upon a time… at Brighid" facebook="true" facebook_url="https://de-de.facebook.com/people/Autor-Brighid/100009526380192″ google_plus="true" google_plus_url="https://plus.google.com/u/0/b/102386710580108237962/+Witchcraftspell_Brighid_Author" twitter="true" twitter_url="https://twitter.com/witch_circle" twitter_text="" follow="true" twitter_user="witch_circle" linkedin="false" ][/trafficblaster]
)O(
)O(
Magic of Brighid Video Info Link:
Distributor Händler Liste Link:
Google Sites Info Link:
Impressum

Facebook and Social Media like it Button
Datenschutzbestimmung lesen bevor du (like it) klickst Link:

Im Impressum finden Sie Informationen zum Herausgeber der Inhalte dieses Blogs.
Impressum Link:
Twitter witch_circle Link:
Gratis Gifs1 Link:
Gratis Gifs2 Link:
Google Plus Link:
)O(