Halloween Rezepte, Lustige Halloweensnacks
Collection Link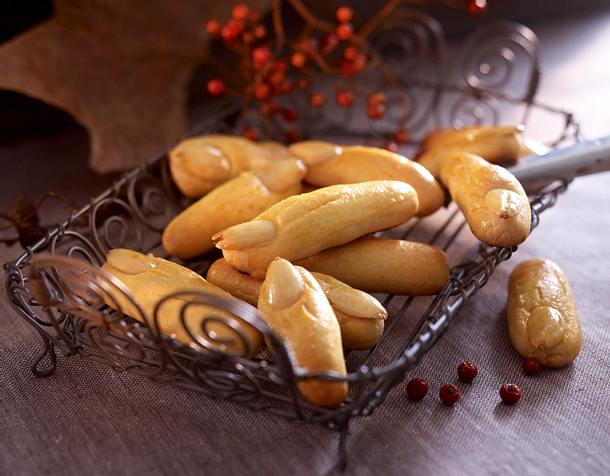 Halloween Rezepte – How to do Halloweensnacks & Kürbissuppe?
[youtube https://www.youtube.com/watch?v=ugRKgU7Cw5M]Halloween Partyfood – Welt der Wunder
[youtube https://www.youtube.com/watch?v=LIAqM2nW9KY]
Geister, Kobolde und Dämonen
[youtube https://www.youtube.com/watch?v=DrzFv3GagaA]
Heidi Klume VIP Halloween Party
Heidi Klume's VIP Halloween Party
[youtube https://www.youtube.com/watch?v=fh8cLkrB-_A]Las Vegas Halloween Parties
[youtube https://www.youtube.com/watch?v=gmc9ZCTbhoc]
Sexy Witch Halloween Makeup Tutorial
[youtube https://www.youtube.com/watch?v=xJwJrb14Pcw]Simple Wicked Witch Hair and Make-up Tutorial
[youtube https://www.youtube.com/watch?v=jPm3DOkrumo]Sexy vamp/gothic makeup for Halloween
[youtube https://www.youtube.com/watch?v=5QLbHAGniDs]Glastonbury Dance Samhain
[youtube https://www.youtube.com/watch?v=8arjRbDvNaQ]

Samhain 31 Oktober bis 1. November (Totenfest)
-Keltisches Neujahrsfest-
-Schwelle zwischen sichtbarer und unsichtbarer Welt-
-Zeit der Geister und Daemonen, daraus entwickelte sich Halloween-
-Beginn des Winters, der dunklen Zeit-
.-Wende von aeusserer Aktivitaet zu innerem Wachstum-
-Verbrennung aller Sorgen und Probleme des vergangenen Jahres-
-Entledigung von Schwächen und Dingen-
-Erinnerung an Verstorbene-
So steht am Ende allen Lebens der Tod,
er ist aber wieder der Anfang zu neuem Leben und der Kreislauf beginnt von vorne.
Durch das feiern der Jahrekreisfeste wird den Menschen,
dieses ewige Werden und Vergehen nahe gebracht. Wir sind Teil dieses Kreislaufs,
denn wir sind Teil der Natur. Dieses Verstaendnis ist den meisten Menschen im Zeitalter
der Technik verlorengegangen.
Samhain October 31-November 1 (festival of the dead) 
Threshold between the visible and invisible world 
-time Of spirits and daemons, it is Halloween developed 
-Beginn Of winter, the dark time 
. Turning of outer to inner Activity growth- 
Incineration of all the worries and problems of the past year 
-Discarding Of weaknesses and things- 
-Memory To dead ancestors –
-cell death month of Nature-
So, at the end of all life, death, 
but he is again the beginning to a new life and 
By celebrating the Ordinary Festivals is the people, 
this eternal and decay brought near. We are part of this cycle, 
because we are part of nature. This understanding is most people in the age 
art lost. 
Samhain Octobre 1 31-Novembre (fête des morts) 
-Fin De l'année 
-Celtic Nouvel An- 
Seuil entre le monde visible et invisible 
-time des esprits et des démons, il est développé Halloween 
-Beginn De l'hiver, le temps sombre 
Profondeur Note de mémoire-
. Tournage de externe à l'activité intérieure croissance- 
Incinération de tous les soucis et les problèmes de l'année écoulée 
-Nuit De Orakels- 
-libération des faiblesses et des choses- 
-Pour -Mémoire ancêtres morts 
mois de la mort cellulaire de la nature
Ainsi, à la fin de toute vie, la mort, 
mais il est encore le début d'une vie nouvelle et le cycle recommence. 
En célébrant les fêtes ordinaires sont les gens, 
cette décadence éternelle et fit approcher. Nous faisons 
parce que nous faisons partie de la nature. Cette compréhension est la plupart des gens de l'âge 
Halloween Samhain Poison Witch Bottle
ABOUT ME BRIGHID: Link
Datenschutzbestimmung lesen bevor du (like it) klickst
Read privacy statement before you like it click
Lire la déclaration de confidentialité avant que vous l'aimez cliquez
Leggi informativa sulla privacy prima che ti piace clicca
Info Link
 )O(
Halloween Partys, Samhain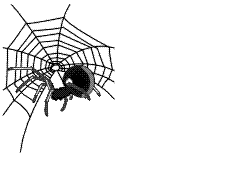 Best Witches Series
Meilleure série Sorcière
Beste Hexenserie
Witches of East End Link:
Wheel of the Year Solstice Link:
Pagan Heiden Events von Beltain bis Samhain Link:
Hexenzauber WordPress Link:
Pagan Global Contact
International
Pagan Global Festivals Contact Links
Europa
Witches Sabbath Hexenfeste
Hexenkalender Witches Calendar Info Link:

Big Halloween Party Germany
29.10.2016 – 31.10.2016
Due to the huge demand for tickets
for the Halloween event on October 31, 2016
are strictly limited the cards.
En raison de l'énorme demande de billets
pour l'événement Halloween le 31 Octobre, 2016
sont strictement limitées aux cartes.
Aufgrund der großen Nachfrage nach Karten 
für die Halloween-Veranstaltung am 31. Oktober 2016 
sind die Karten streng limitiert. 
Halloween Info Page Link:
Global Pagan Events Link:
German / Deutsche Hexenfeste Link:
Major Festival Events 
Pagan Pride Events 'Round the World Link:
Pagan Conference Events 'Round the World Link:
[youtube https://www.youtube.com/watch?v=JQZQRqUcS4w]vv
Halloween Burg Salzvey Deutschland
Aufgrund der großen Nachfrage nach Karten
für die Halloween-Veranstaltung am 31. Oktober 2016
sind die Karten streng limitiert. Info Link:
Vollmond im Widder am Sonntag den 16.10.2016 bis 06:25 Uhr
Neumond im Skorpion am Sonntag den 30.10.2016 bis 18:39 Uhr
…
Samhain Fire Festival Sabbat
Samstag, 29. Oktober 2016 ab 19:00 Uhr
Info Link:
about Info Link:
..
Hexenmuseum Schweiz Rituale
Programm als Pdf.file Download Link:
Öffnungszeiten:
Mittwoch, 26. Oktober von 14.00 – 17.00 Uhr
Freitag, 28. Oktober von 14.00 – 18.00 Uhr
Halloween-Samhain, Montag 31. Oktober 2015 von 19.30 – 22.00 Uhr
Feine Kürbissuppe aus dem Hexentopf und heisser Zaubertrank im Garten
Lesung der Autorin Tamara Stauber aus ihrem neuesten Buch,
Geschichten, Orakel und Brauchtum am Feuer.
Halloween-Samhain
Montag, 31. Oktober 2016, Eintritt pro Person Fr. 20.00
Programm:
Beginn/Eintritt 19.30 – 19.45 Uhr Tickets kaufen
20.00 – 20.30 Uhr Autorin Tamara Stauber liest
aus ihrem neuen Werk – Vom edlen Blute vom Island Books Verlag
20.30 Uhr Kürbis Suppe aus dem Hexentopf & Tee
Möglichkeit das Museum zu besichtigen
21.00 Uhr Tamara Stauber signiert Bücher
21.30 Uhr Wicca Meier-Spring- Museumsleiterin
erzählt über den Ursprung und die Bedeutung von Samhain/Halloween
22.00 Uhr Ende
Bitte beachten Sie: Während der Buchlesung bleibt der Eingang/Türe geschlossen,
Zutritt danach erst wieder um ca. 20.30 Uhr.
Das Museums-Café, der Museums-Shop sowie das Museum selber sind ab 20.30 Uhr geöffnet..
Bei trockenem Wetter verlegt sich das Programm in den Garten. Info Link:
…
Für Kinderhexen
Bibi Blocksberg – Hexen hexen überall
Wir machen RaBADz! – Kinderreihe
23. Oktober 2016 ab 15:00 Uhr • Kurhaus Baden-Baden • Bénazetsaal
Info Link:
…

Halloween Party im Hexenhaus in der Studenten Stadt Ulm

Wann?
20:00 Uhr, Montag, 31. Oktober 2016
Wo?
Hexenhaus Ulm
Mähringer Weg 75
89075 Ulm
Was wird geboten?
Es ist die einzige Nacht des Jahres, so die Druiden im alten England,
in der Hexen und Geister leibhaftig auf der Erde herumspuken.
Wir feiern HALLOWEEN im Hexenhaus mit Live-Musik von:
Kitty in a Casket
Sängerin Kitty Casket und ihre vier Männer sollte man unbedingt kennenlernen!
Mitreißende Vitalität, herrlich morbider Charme und die kompositorische Vielfalt
ihrer fesselnden Punkrocksongs ist es was die Band auszeichnet.
Weitere Dr. Hell, Dead Zone Info Link:
…
The best Halloween events in London Info Link:
..
39 große Halloween Partys in Deutschland
Halloween Veranstaltungen 2016 Info Link:
….
Deutschlands größte Halloweenparty Info Link:
..
Halloween in London
Vom 24 Oktober 2016 bis 6 November 2016 Info Link:
Wer zuhause Halloween Party feiert hier das TV Programm 2016 Link:
…
Dailymotion Witchcraft
…

…
halloween spass, sexy halloween, halloween partys, samhain, halloween rezepte,
halloween videos, halloween bilder, halloween party ideas, scary halloween games,
halloween movies,
…..


….